The psychedelic loft in Schiedam
The Psychedelic Loft in Schiedam is a beautiful room that can be booked for our psiloflora ceremonies. Read on to find out more about the location, the surroundings, the historic building and how we organize the ceremonies.
Location
The Psychedelic Loft in Schiedam is located in the historic centre of Schiedam with a magnificent view of De Noord Molen, the highest windmill in the world.
The full address, which can be visited by appointment only, can be found via the images/links below. The full address is
Psychedelic Loft Schiedam
Noordvestsingel 77
3119 DC Schiedam
Zuid-Holland, the Netherlands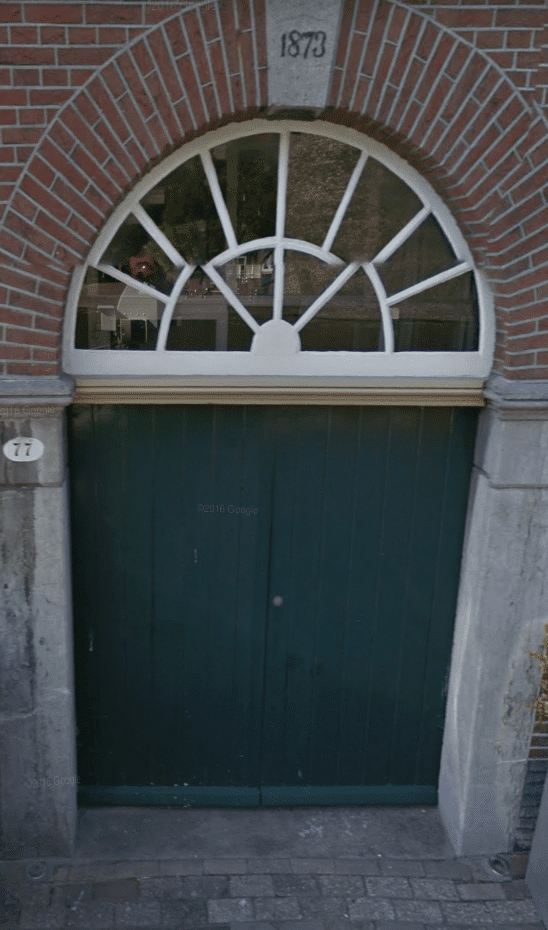 The surroundings
Schiedam is close to The Hague and Rotterdam. The Psychedelic Loft Schiedam is located in the historic centre of Schiedam and has a direct view of De Noord Molen, the highest windmill in the world. The historic city centre is very suitable for shopping and there are many activities that are organized.
Click here for the organized activities in Schiedam center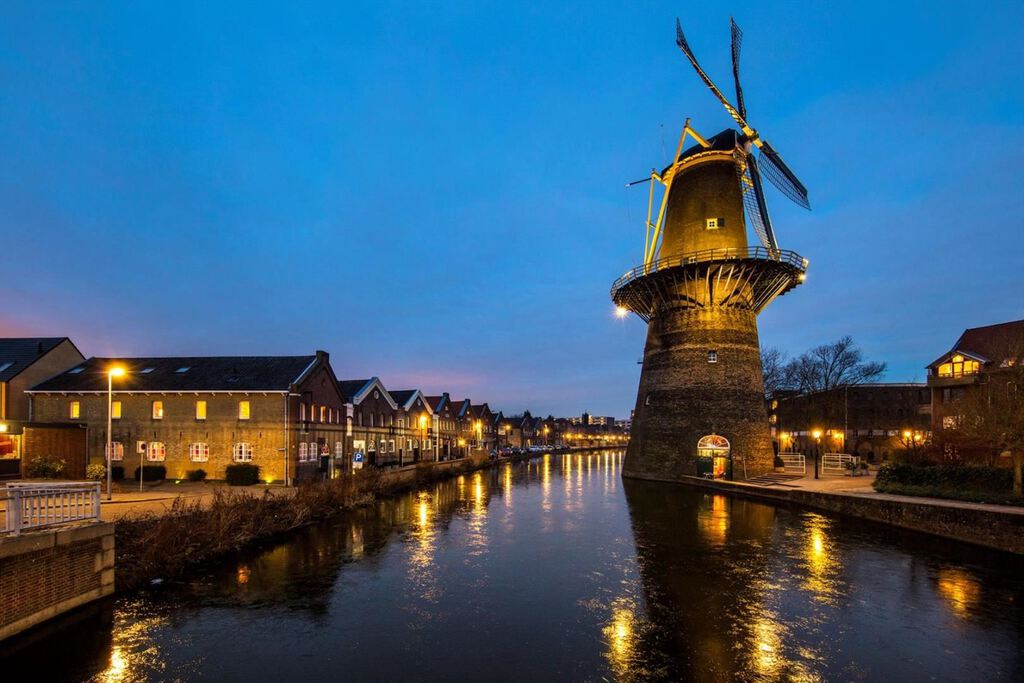 The historic building
This National Monument from 1873 is a former gin distillery and a former art gallery. The ground floor has been modernized and redecorated. During the redevelopment the current use of the space has been taken into account, giving an extra dimension to our psychedelic ceremonies.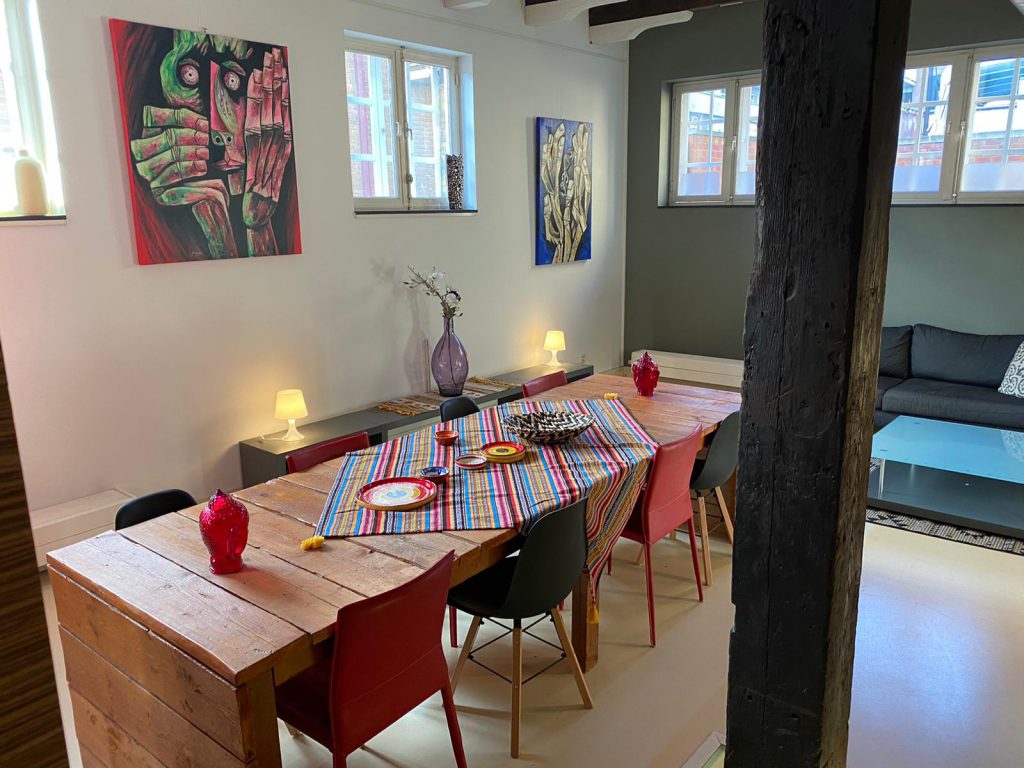 The extended ceremony
The psychedelic ceremony is an extensive one in which we use soothing and mild hallucinogenic plants and flowers that deepens, lengthens and improves the psilocybin trip . The duration of this extended ceremony is 8-10 hours and is included in the price. The strength of the psychedelics can be chosen by ourselves in which we have an advisory role.
Read more about the extended psiloflora ceremony here
Learn more about the trip levels and strength of other trips here
Overnight stay
When booking the Psychedelic Loft in Schiedam, the overnight stay is included. The room is most suitable for the overnight stay of 3 or 4 persons. Thanks to the (sleeping) couches we can create more sleeping places so that a maximum of 6 people can stay overnight.
Price list
The rates below for psychedelic sessions in Schiedam are the prices per person (in euro) and are all-inclusive:
The extended psiloflora or truffle ceremony (8-10 hours)
Psychedelics
Experienced tripsitter(s)
Aromatherapy
Meal after the ceremony
Post ceremony supplements
Overnight stay
| | | | | | | |
| --- | --- | --- | --- | --- | --- | --- |
| Participants | 1 | 2 | 3 | 4 | 5 | 6 |
| 1 Tripsitter | 600 | 400 | 300 | 250 | 220 | 200 |
| 2 Tripsitters | 900 | 550 | 400 | 325 | 280 | 250 |
Booking
For now all bookings can be done on triptherapie.nl. We're working together with Triptherapie and to give you the best psychedelic experience.
Testimonials